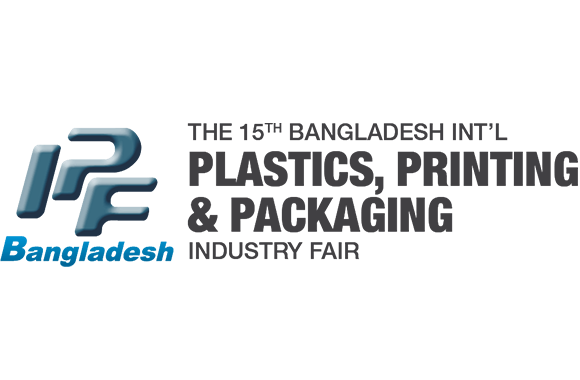 Date:

Jan. 20-23

Stand No.:

105

Venue:

International Convention City Bashundhara (ICCB)
IPF - The largest industrial Plastic, Packaging, Printing trade exhibition in Bangladesh
As the new manufacturing center in South Asia, Bangladesh is expected to register an economic growth of 8% in 2020 after ending 2019 with excellent overall performances.
Last year IPF gathered over 460 exhibitors from 19 countries and areas, namely Australia, Austria, Bangladesh, China, Egypt, Hong Kong, India, Indonesia, Italy, Japan, Pakistan, Singapore, South Korea, Taiwan, Thailand, Turkey, United Arab Emirates, United States and Vietnam. Meanwhile, more than 26,639 professional buyers visited the show, boosting the trade fair to a brand new horizon. IPF gathered over with its scale expanding steadily year on year. With strong connections with the plastics, printing and packaging industries, IPF is ready to present substantial business opportunities for both exhibitors and trade visitors.
This year, IPF will bring together more than 540 exhibitors from 13 countries and regions around the world. Using a total of 780 booths, they will introduce their top-of-the-line manufacturing solutions to the Bangladesh market, with seven main categories of exhibits including plastics and rubber machinery, raw materials, printing machinery, packaging machinery, machinery parts and accessories, quality detection instrument and equipment.
Why Visits IPF ?
Near 14 years, IPF Bangladesh has grown to be one of the most well-known exhibition in Bangladesh, gathering many indicative exhibitors every year. This trade fair always provides the most in-depth information concerning all the aspects of the plastics, printing and packaging fields to better serve professionals in the sectors.
Due to the global spread of coronavirus, The 15th Bangladesh Int'l Plastics, Printing & Packaging Industry Fair (IPF) will be held from 20 to 23 January 2021 at International Convention City Bashundhara (ICCB). Matila will attend and present our latest Plastic Recycling Lines.